Our Vision
Acts is about raising a community of faith, hope and love that will shine the way, truth and life of Jesus Christ until – "…the whole earth (beginning from Malaysia) is filled with the knowledge of the glory of the Lord as the waters cover the sea" (Habakkuk 2:14).
We envision a church in every school and on every street by mobilising 1000 partners to plant 1000 small groups and thus producing one million small groups – 1000 x 1000. We believe in growing small to grow big.
We see every pre-believer a partner, every partner a pioneer and every pioneer a parent.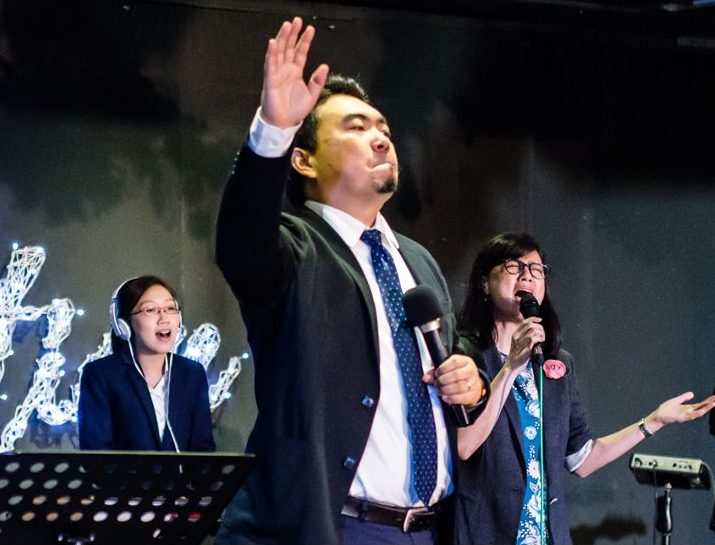 Our Mission
Making disciples that make the difference
Jesus commanded us to make disciples. We believe that this is the only way the world will be saved and to see the vision that God has given to Acts to come to past.
We are therefore a primarily a disciple-making church. Everything is Disciples First in focus.
We believe not just in raising any disciples, but disciples that have the passion to radically make known the love of Christ everywhere and anytime, anywhere and every time, to anyone and everyone … until the whole earth is filled with the knowledge of the glory of God!
Our DNA
Our DNA is based on what we affectionately call the "Actsperience", also known as the "Five Ws". These are basic guiding principles that we have built our church upon through the years – led and empowered by the Holy Spirit.
Worship – to experience Christ
We experience God through passionate and worship that is fully surrendered to Him.
Word – to experience Change
We experience change through the hearing and obeying the the Word of God
Warmth – to experience Community
We are made to experience meaningful relationships with one another
Works – to experience Compassion
We experience compassion because of the active outworking of our faith
Witness – to experience Courage
We find purpose and fulfillment when we stand for Christ and show others the way to eternal life in courage.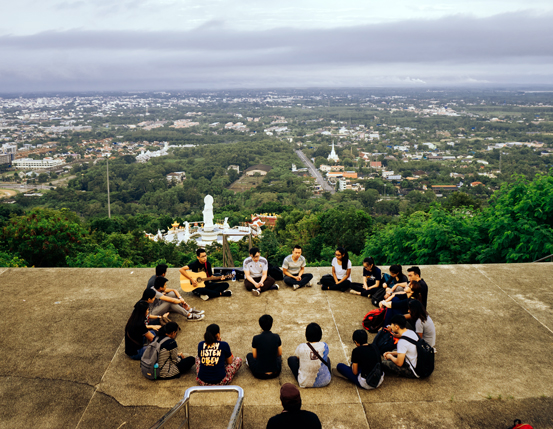 Our Core Values
We stand on the following 12 Core Values + 1, which were drawn out from Acts 2:1-47, that marked the early church and set them apart to experience God the way they did.
Spirit-filled (Acts 2:38)
We want to build Acts to be a church that is Spirit-filled. A church that is Spirit-filled is a church that depends on the power of the Holy Spirit instead of the ways of man. We also want to see Acts being a church that is sensitive to the leading of the Holy Spirit.
Christ-centred (Acts 2:36)
In Acts, the center of our focus is our Lord Jesus Christ. He is the reason why we do church. He is also our firm foundation – everything that we build on is built on Christ.
Kingdom-minded (Acts 2:46)
We want to be a church that is kingdom-minded. Being kingdom-minded means to put the things of God first; instead of our own desires. The kingdom of God is a lifestyle that is God-centered. It is promised in the Word of God that when we seek first to build the kingdom of God, everything else will be added to us.
Word-faithful (Acts 2:42)
Acts will be a church where the Word of God is preached, in truth and in grace; in a non-compromising way coupled with real life examples. We believe that the preaching of God's Word is like a double-edged sword, mighty to change the situation or circumstance in people's life; both within and without.
Discipleship-focused
We believe in making disciples, not just converts. The desire is to see each and every partner being intentionally discipled to maturity so that they can be effective ministers in the Lord in giving back into the vision of the House. In Acts, we use the term "Disciples First" to emphasize the importance of discipleship.
Prayer-powered (Acts 2:42)
The House of God will also be called the House of prayer. Therefore, we want to build Acts on the foundation of prayer. Prayer is the key that turns the engine to the supernatural. When we engage the supernatural, we start to experience the signs and wonders and see the miraculous taking place.
Faith-evident (Acts 2:29)
The Bible tells us that without faith it is impossible to please God but if we have faith even as small as a mustard seed, we can move mountains. We want to build a church that not only talks but walks the faith and demonstrates it daily by the way we live and give. Acts will believe and trust God for everything – especially in the impossible as we put our faith in Him as He leads us into greater things.
Ownership-promoting (Acts 2:44)
We want to build a church that does not belong only to the senior pastor or the senior leadership team, but a church of "EVERY PARTNER." We believe in building a church that everyone can call their own; a church where every partner actively put their hands to the plough to see the vision come to pass. We want to be a church that counters the culture (where usually only 20% of the people does 80% of the work) and aim towards fulfilling Ephesians 4:16 where "…every part does it's share, causes growth for the body…"
Unity-guarded (Acts 2:46)
Unity is not uniformity. Although Acts may consist of people from different backgrounds, we want to see everyone with a mind to work the vision of the House. When a church is united, nothing can stop it from achieving great things for God. Therefore, we strongly believe in guarding the unity of the church.
Praise-generating (Acts 2:47a)
When we praise God, we change our focus from our circumstances to Christ. Praise is a powerful and effective weapon against the attack of the enemy. We want to build Acts to be a church that is generous with praise.
Community-evaluated (Acts 2:47a)
Acts will not be just a church that is confined to its four walls. We want to build a church that is sensitive to the needs of those around us. We believe that when we are aware and are actively seeking to meet the needs in a world that is without answers, we become relevant to the community.
Growth-resulting (Acts 2:47b)
A growing church is a healthy church. It is also evidence of reaping from the fruits that we have sown. Our desire is not just to see growth in terms of quantity, but also in terms of quality.
Generosity-branded (Acts 2:45) – 12 Core Values + 1: "The Plus Factor"
Acts really believes in giving only our best, always, to God… in everything: time, talent & treasure. Colossians 3:23
Our Statement of Faith
We believe the Scripture, both the Old and the New Testament, to be the inspired Word of God, without error in the original writings, the complete revelation of His will for the salvation of men, and the divine and final authority for all Christian faith and life (2 Timothy 3:16; Hebrews 4:12).
We believe in one God, Creator of all things, infinitely perfect and externally existing in the three Persons – Father, Son and Holy Spirit (Matthew 28:19).
We believe that Jesus Christ is the true God and true man, having been conceived of the Holy Spirit and born of the Virgin Mary. He died on the cross, a sacrifice for our sins according to the Scripture. On the third day, He rose bodily from the dead. He ascended on high, and is now our High Priest and Advocate (Isaiah 7:14; Matthew 1:18-25).
We believe that the ministry of the Holy Spirit is to glorify the Lord Jesus Christ, and during this age to convict men of sin, regenerate the believing sinners, indwell, guide, instruct and empower the believer for godly living and fruitful service (John 16:7-10; John 16:13-15; 2 Corinthians 1:22; Romans 8:9).
We believe that man was created in the image of God, but fell into sin and is therefore lost and only through regeneration by the Holy Spirit can salvation and spiritual life be obtained (Genesis 1:26-28; Genesis 2:7; Romans 3:23; Romans 8:8; Titus 3:5).
We believe that the shed blood of Jesus Christ and His resurrection provides the only ground for justification and salvation for all who believe, and only such as receive Jesus Christ are born of the Holy Spirit and thus become children of God (John 1:12; John 3:5-7, 16-17; Romans 3:24, 25; Romans 5:8-10; Ephesians 1:7; Ephesians 2:13; Colossians 1:7, 20; Hebrews 9:22; 1 John 1:7).
We believe that Water Baptism and the Lord's Supper are ordinances to be observed by the Church during this present age. They are, however, not regarded as a means of salvation (Matthew 28:18-20; Acts 2:41; Matthew 26:26-29; 1 Corinthians 11:23-26).
We believe that the Church of the Lord Jesus Christ in its totality is the Body of which Christ is the Head, and of which all true believers are a part of (Ephesians 4:4-16).
We believe that in a particular locality, the Church is an organised body of believers who have voluntarily bound themselves together in fellowship for the worship of God, for mutual encouragement and service, spiritual nourishment and growth, and for the proclamation of the Gospel of Christ to the world (Hebrews 10:24, 25).
We believe that partnership in such a local Church is a privilege and responsibility properly extended only to those who have accepted Jesus Christ as their personal Saviour and Lord, and who are willing to submit to the authority of the Church (Hebrews 13:17).
We believe in the personal and imminent coming of our Lord Jesus Christ, and this blessed hope has a vital bearing on the personal life and service of the believers (1 Thessalonians 3:13; 1 Thessalonians 5:23; Hebrews 10:37, 38; James 5:7, 8; Revelation 22:12).
We believe in the bodily resurrection of the dead, of the believer to everlasting blessedness and joy with the Lord; of the unbeliever to judgment and everlasting conscious punishment (1 Thessalonians 4:14-17; Philippians 3:20-21; 2 Thessalonians 1:7-10; Revelation 19:11-16; Revelation 21:1-3).